Hi friends-
Welcome everyone to another one of our blogs by one of your best Tempe electricians #humblebrag. We recently bought our first condo and thought we'd share some tips regarding things we have experiences as first time homeowners.
While Kat was busy picking out paint colors and creating design boards, Hector was surveying the property for potential fire hazards that should be maintained sooner rather than later. Below are our tips:
Worn-out Electrical Outlets
Having worn-out outlets throughout your home is somewhat common. The life-span of an outlet depends on how much use it gets and also on the amount of load. For those who don't speak "electrician"  load is any given appliance or device that is plugged into an outlet. Vacuums are classified as big appliance loads and a cell phone charger is classified as a small appliance load.
As outlets age their internal electrical contacts start losing structural integrity. This results in your appliances falling out of wall outlets. To avoid this, we recommend replacing outlets every 15 years or, when you move in to your new home.
Faulty Electrical Switches
Light switches are by far the most used electrical devices in a home, so they should be monitored. An easy ways to identify worn-out switches is by putting the light switches throughout your home to the ON position. A click sound indicates the switch is working properly. If you feel any resistance when flicking the switch on or it feels loose, this indicates that the switch is worn out internally and should be replaced within a few months.
Another thing to pay attention to is any sparking or sizzling sounds coming from the switches when you use them; this may be indicative of worn-out contact plates. If your contact plate is worn-out, your entire switch needs to be replaced as soon as possible to avoid electrical fires.
This enhanced switch has continue to gain popularity throughout the years. Not only it allow the user to create mood lighting throughout their home but it actually helps reduce the electricity consumption over all. Dimmer switches rarely fail but you should always be aware if they feel too warm to the touch. It is completely normal for a dimmer switch to feel a bit warm but if you ever notice any discoloration on the switch plates of if the dimmer switch  is so warm that you can't keep your hand on it you should definitely consider contacting a professional to address the fire hazard at hand.
With these simple tips you will be able to access the condition of the devices that are used the most throughout your home. If you need assistance with the replacement of the mentioned electrical devices please make sure to reach out to your trusted Tempe electrician Sharp Electric at phoenixsharpelectric.com so we can schedule you for service.
We hope you found these tips helpful. Let us know via Instagram about your next project at home or questions and share pics of your latest home renovations.
Until next time, friends.
Hector and Kathryn Torres (the power couple)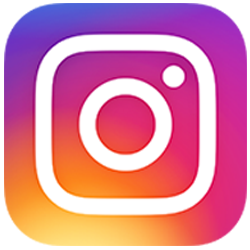 azpowercouple