Hey Friends- 
Here Are The Best Local Phoenix Electrician Tips for Valentines Day 2019
It's February, and you know what that means…romance, love, and overpriced boxes of chocolate. Whether you are celebrating the 14th with your crush, significant other, friends, your dog or by yourself because #selflove, this month we wanted to share the top three items we are loving this February 2019.
Set the ambiance
They may actually brighten up your love life. Dimmer switches have been around since the 1950's and were invented by Joel S. Spira who founded the Lutron Electronics company in 1961.  Dimmers come in an array of different colors, sizes, types and brands. This Valentine's Day surprise your loved ones by setting the mood with the proper dimmer in the living room, dinning or bedroom. For those technology savvy people that love using their smart phones as a magic wand for everything you can now find dimmers that can be controlled with your smart phone via WIFI.
Prefer To Have the Dimmer Switches Professionally Installed?
Set the mood
Who doesn't like to play music to create a relaxing environment. A good way for you to get the music to those favorite areas of a home without having to take over more counter space is by replacing your standard light bulbs with Bluetooth compatible bulbs with integrated speakers to play your favorite tunes. You can do this in the kitchen, bedroom, living room and bathroom. You name the room as long as you are able to replace a standard medium base bulb with this new magical music bulb you will be ready to dance.
Set the aroma
Worried about setting your home on fire because you keep forgetting to blow out the scented candles before falling asleep? What about adding a cool new product that not only is a great candle substitute but also a great gift for your favorite person this Valentine's Day. This non combustible scented candle is called an essential oil diffuser. They come in a great variety of different shapes and looks and most importantly you get to choose what essential oil scent to put in it. Most diffusers come with a built-in count down timer which allows you to program its run time so you can fall asleep knowing you no longer have a fire hazard on your hands. Now you are probably thinking that traditional candles also produces ambient lighting. No Problem! Most diffusers come with a built in light feature that provides ambient lighting and even gives you a choice of light color. It is like having a SPA night every night in the comfort of your own home.
We hope you found these tips helpful. Let us know via Instagram about your favorite Valentine's Day traditions and share pics of some of your favorite holiday decorations.
Until next time, friends.
Hector and Kathryn Torres (the power couple)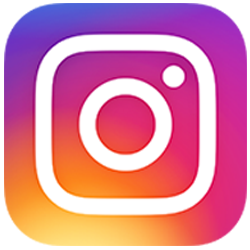 azpowercouple